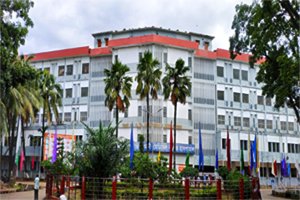 The Sylhet MAG Osmani Medical Hospital is situated in Sylhet divisional head quarter near the bank of river 'surma'. It is in the north-eastern part of Bangladesh laying between the 'khasia' and the 'jaintia' hills on the north and the 'tripura' hills on the south. This hospital is providing health care services to near about 9 million population of Sylhet division.
The Sylhet city is known as spiritual capital of Bangladesh and is famous for its scenic beauty and natural bounty with beautiful tea garden. 'Madhabkunda' the biggest natural fall of the country, 'Jaflong' the scenic natural stone collection point along with beautiful tea gardens attracts the tourists and visitors for their mental and cultural recreation. The great shrine of Hazrat Shahjalal (R.) and Hazrat shahparan (R.) are the main attractions of the people of all classes and community from home and abroad.
Besides these, house and temple of the famous hindu saint Mohaprobhu Sri Chitannya Dev is also situated near the city. This natural phenomenon and religigius heritage augmented the importance of Sylhet and thereby the Sylhet MAG Osmani Medical College Hospital.
The hospital was established as institute hospital in the year 1936 and upgraded as medical school in 1948. After that it was converted to full fledged medical college hospital in the year 1962 at the previous site. In the year 1978, it was shifted to its present location. In the year 1986, this hospital was renamed as Sylhet MAG Osmani Medical College Hospital after the name of the hero of the liberation war and the then chief of Armed Forces General MAG Osmani, who was born in this holy place.